Active Administrator  is an enterprise-class Active Directory management, auditing and recovery solution that takes over where the management tools supplied with Windows leave off.
Advanced management features include
Centralized auditing of events, real-time alerts
Searching and reporting of delegations
Self-healing privilege management
Group Policy offline editing and rollback.
The enhancements in version 5.0 include an improved interface and user experience, deeper event reporting and alerting with improved performance and management of collection agents, and support for Windows Server 2008. Active Administrator's integrated management console and cost-effective price make it a must-have for Active Directory administrators.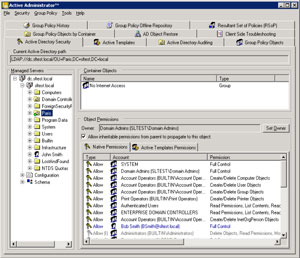 Click on the image to enlarge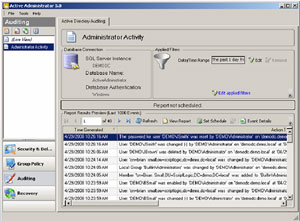 Click on the image to enlarge
 Active Directory Recovery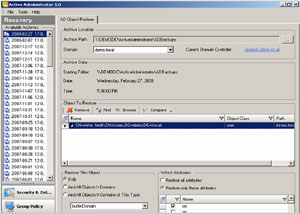 Click on the image to enlarge
We are the Active Administrator distributor for Thailand. For further information please contact with our sales department at:
Bangkok phone number +66 (2) 401 9255
e-mail:
sales@

null

nsasia.co.th
or visit the
Active Administrator
website.