PGP Universal Server

Key Benefits of PGP Universal Server
1. Key management
Creates, distributes, and stores encryption keys while maintaining the organization's ability to allow authorized personnel to access encrypted data.
2. Policy enforcement
Delivers centralized policy configuration and removes the risk of inconsistent or incorrect policy configuration.
3. Reporting and logging
Provides visibility into the current state of data protection to help satisfy management and auditor requirements.
4. Extensible framework
Reduces the time and cost of deploying future encryption applications by eliminating redundant management infrastructures.
How PGP Universal Server works: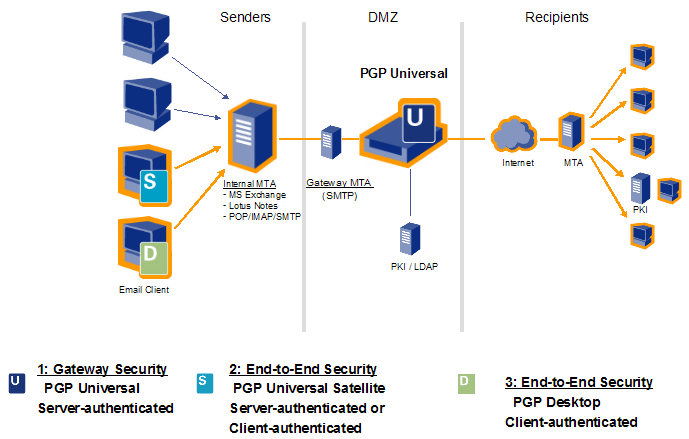 Datasheets
We are the PGP Silver Partner in Thailand. For further information please contact with
our sales department at:
Bangkok phone number +66 (2) 401 9255
e-mail: sales@nullnsasia.co.th
or visit the PGP website.