Diskeeper is now DymaxIO
The Next Evolution in Windows Performance.
Upgrade to new DymaxIO™ now!
Boosts Windows performance fast
Improves Windows reliability and stability
Auto-detects SSD or HDD and applies correct performance-boosting technologies
Download, install, and "Set It and Forget It"®
Fully compatible with Windows 11, Windows Server 2022, Microsoft SQL Server, and more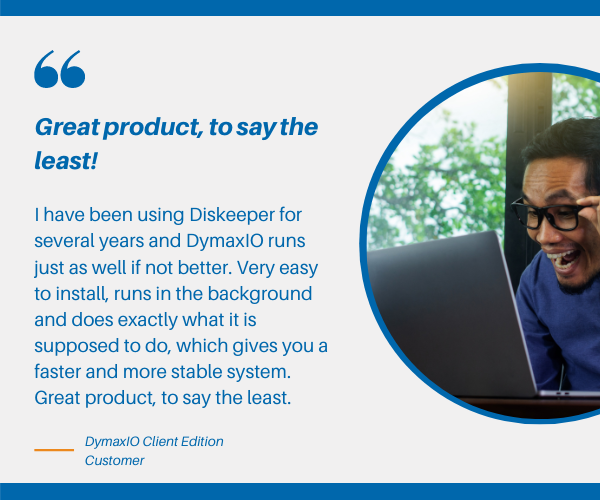 Diskeeper, V-locity, and SSDkeeper have been revolutionized into one new product – DymaxIO.
DymaxIO™ is fast data performance software that automatically detects and adapts to its operating environment giving you the best possible performance to your Windows systems.
DymaxIO
Dynamically Accelerating Data for Maximum I/O Performance
Top Reasons to use DymaxIO
We are a preferred DymaxIO reseller and distributor for Thailand.
For further information please contact with our sales department at: 
Sales Phone Number: +66 (2) 401 9255
e-mail: sales@nullnsasia.co.th or visit the Condusiv website.