Centralized Management for Access Points,
Switches, and Router
The Omada Cloud-Based Controller, existing entirely in the cloud for the Omada Software Defined Networking (SDN) platform, provides 100% centralized cloud management of access points, switches, and routers—all controlled from a single interface. There is no additional hardware controller investment and installation on customer premises required.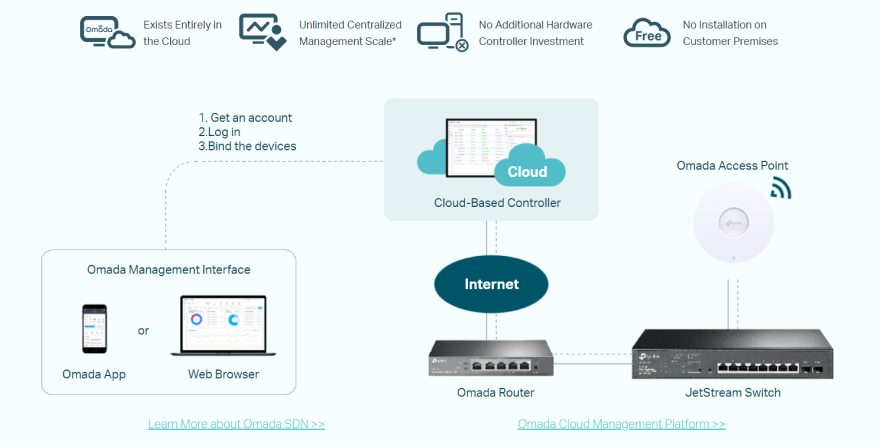 We are a TP-Link preferred reseller and distributor in Thailand.
For further information please contact our sales department at:
Bangkok phone number +66 (2) 401 9255
e-mail: sales@nullnsasia.co.th or visit the https://www.tp-link.com/ website.