Your trusted IT expert in Asia for over 35 years – now offering proactive managed IT services.
Using our decades of combined experience, sophisticated toolsets, and robust processes and procedures, we can offer proactive services that keep your environment secure, efficient, and incident-free.
Benefits of managed IT services:
If you're a small business:
Gain access to expertise, personnel, IT operations best practices, hardware, and software that has previously only been available to large enterprises with equally large IT budgets
Rest easy knowing that each of your endpoints is secure. Managed security is deployed to every user, and you receive regular reports on your organization's security posture. Receive proactive responses to security anomalies.
You no longer have to accept downtime as a part of your day. Keep everyone productive by eliminating costly outages.
Stop waiting for things to break before you know there's a problem – We assist PROACTIVELY by monitoring your environment every day, and automatically start resolving any problems that occur.
If you're a medium business:
Leave the basics to us so that your IT staff can focus on more strategic projects. Things like patch and security updates (which often get overlooked because IT staff is so busy) are now 100% covered, and you receive reports proving it.
Is your IT staff overloaded with end-user requests? Let us handle, troubleshoot, and resolve 80-90% of support issues so your IT people can spend their time where it's the most valuable.
Do you struggle with a lack of strategic oversight of your IT environment? Let us handle the Level II – Level III management of your environment, trusting that it will be configured and managed according to worldwide best practices.
Remote Monitoring and Maintenance (RMM)
Is someone truly looking after your systems to proactively spot issues, or are incidents only reported when something breaks? NETsolutions Asia's RMM technology provides capabilities that, until now, were reserved for complex enterprises with big IT budgets:
Event log anomaly alerting
Disk/memory/CPU usage threshold alerting
Automated endpoint hygiene
Software distribution reporting
Automated asset inventory
Blacklisted software alerting
Remediation can either be done as part of an all-inclusive managed services agreement or on an ad-hoc time & materials basis.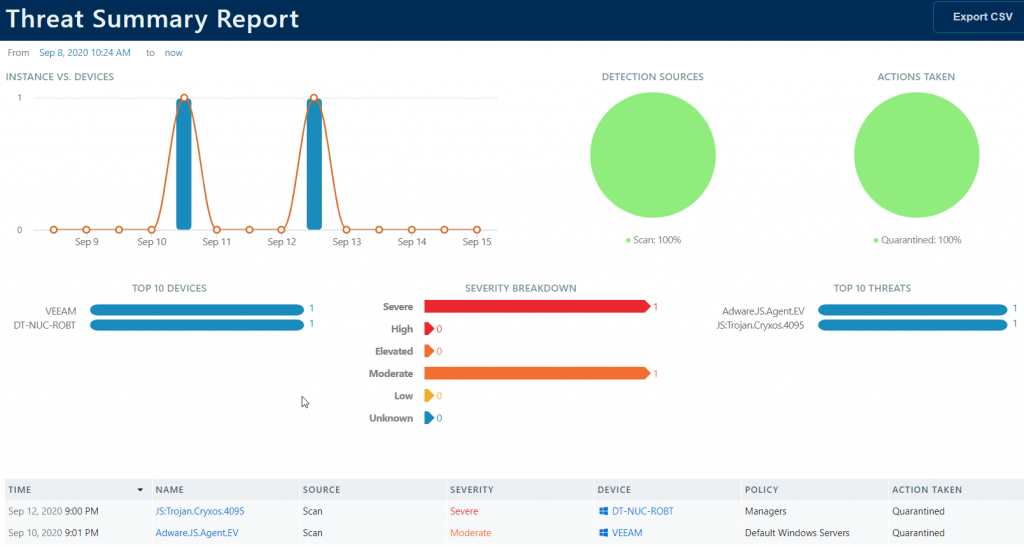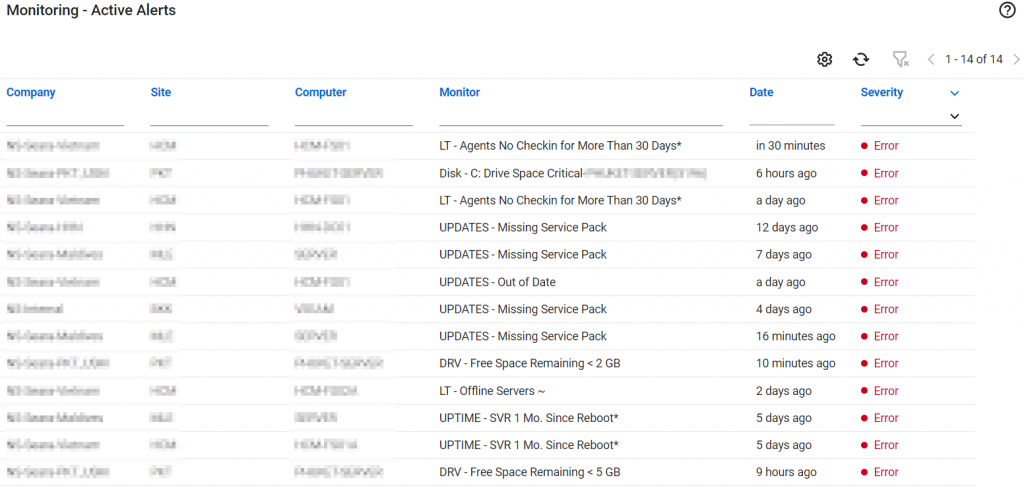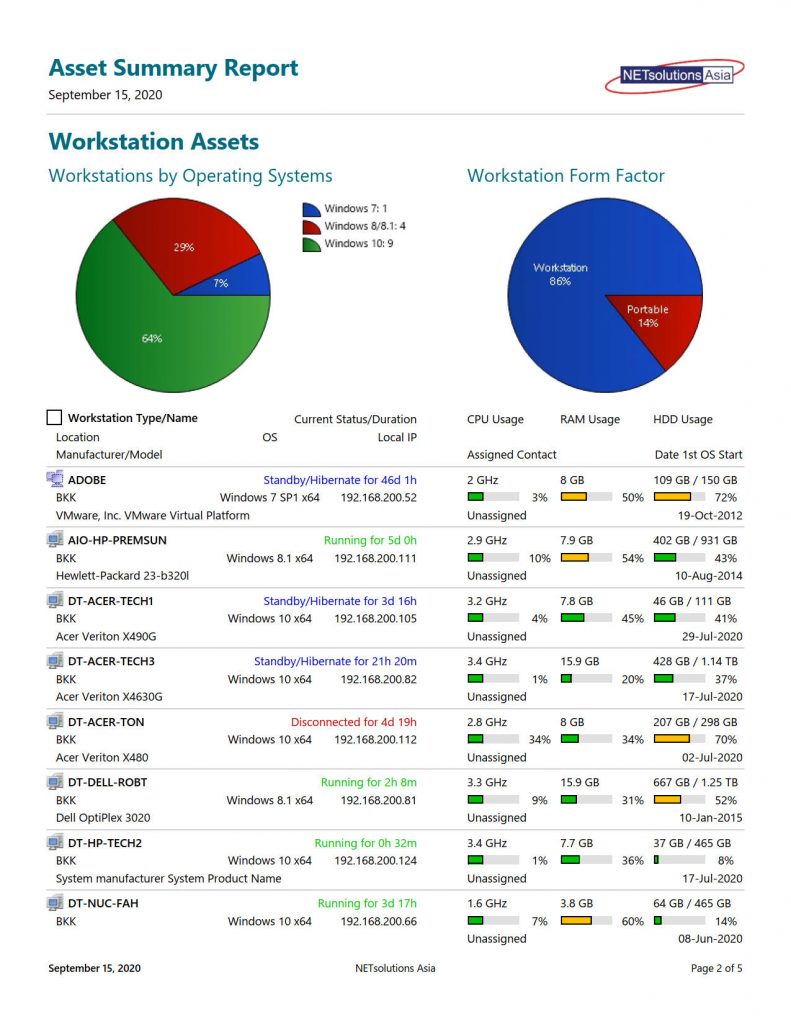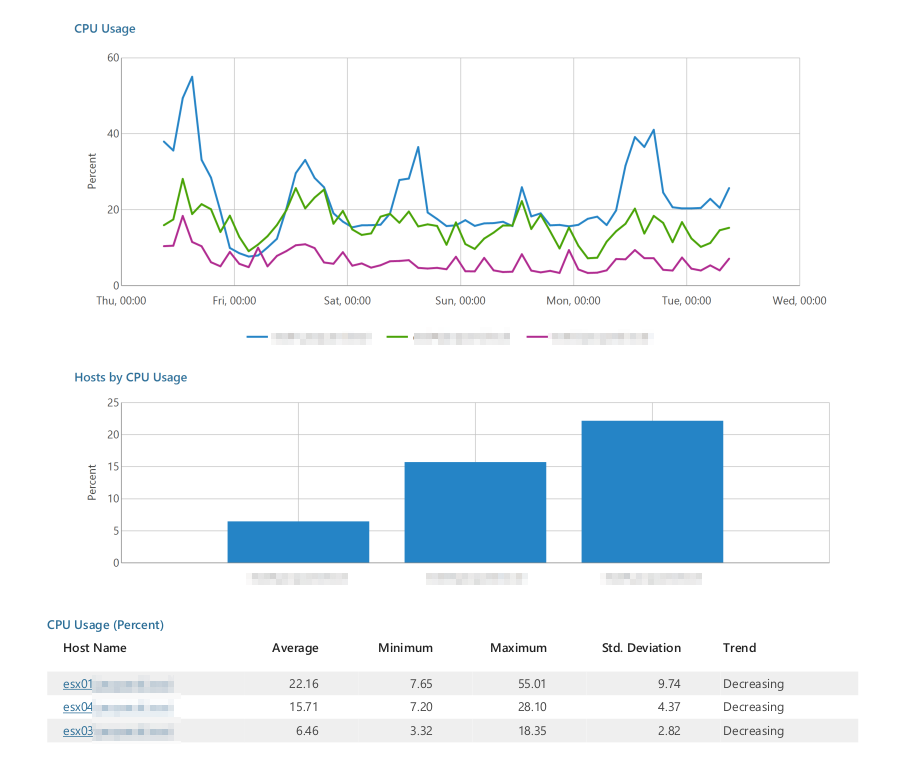 Patch Management
Cloud-based patch policy enforcement for all devices, whether they're in the office or out
Regular and detailed compliance reports
Patch during predefined windows to minimize interruptions
No onsite infrastructure required
NETsolutions Asia Backup as a Service (BaaS)
Inclusive of backup software licensing costs
Back up to local storage, cloud, or both
Supports backup of NAS devices, workstations, and servers
File-level or image backups
Complete management of both on-premises and cloud-based backups
Customizable retention policies (GFS)
Regular backup status reports
Proactive backup incident management
Complimentary on-demand file restores
NETsolutions Asia Managed AntiVirus
Centralised, cloud-based policy management for all of your endpoints. No PC is left behind
To-the-minute definitions and scanning engine updates
Automatic handling and reporting of security incidents
Regular compliance and activity reports