Centralized, secure desktop management software for Windows environments.
Proactively provision and manage Windows systems with Desktop Authority Management Suite. Comprised of Desktop Authority and Privilege Manager, the full suite secures endpoint devices, including USB ports, and runs your applications in a least-privileged environment and your data is protected. Centrally manage firewall settings, power consumption, and easily target and customize user configurations without logon scripts. Maintain the balance between security and user productivity while saving IT resources.
Features
Balance security with user productivity
Keep sensitive data within your organization and prevent vulnerabilities from being introduced by end users, without limiting capabilities or causing productivity issues for users.
User, device and admin control
Gather all privilege usage information into a central database and run domain-level analysis to easily determine if privilege policies need to be modified to meet compliance requirements.
Secure endpoints
Control both device usage (like external drives, printers, cameras and mobile devices), as well as port access (such as serial, infrared, USB and more), according to each user's unique authentication and access levels.
Support mobile users
Remotely manage issues behind the scenes using more than 30 different management tasks without disrupting user productivity.
Maintain privileges regardless of location
Keep your mobile users working, and your network secure. Validation Logic's advanced targeting features ensure the correct elevation settings always apply when a user travels between offices.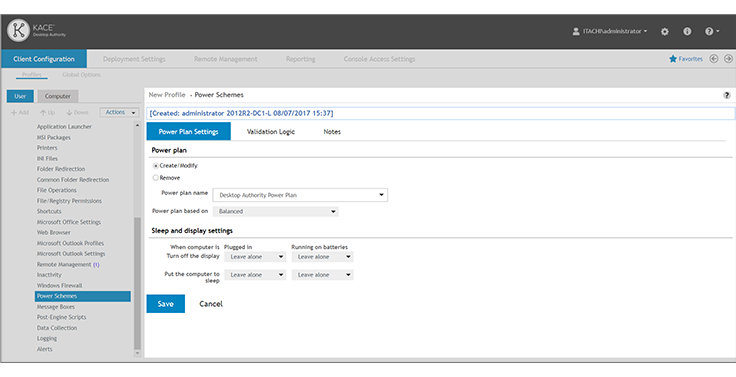 We are the Desktop Authority reseller for Thailand. For further information please contact with our sales department at:
Bangkok phone number +66 (2) 401 9255
e-mail:
sales@

null

nsasia.co.th
or visit the
Desktop Authority
website.